Home > Practice Areas > Personal Injury Law > Spinal Cord Injury
Spinal Cord Injury Attorney in Los Angeles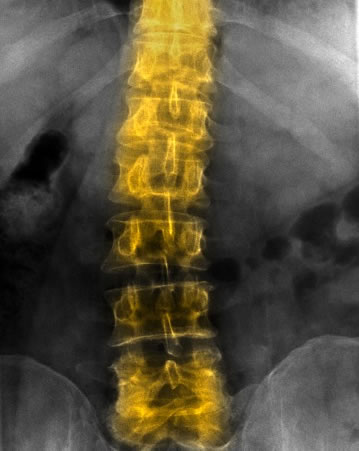 One of the most important parts of the human body is the spinal cord. The brain and spinal cord make up the central nervous system. The spinal cord is made up of bundled nerve tissues that traverse from the brain down the back, with major nerves branching out to the other parts of the body. The spinal cord carries impulses to and from the brain, which enables a person to use the five senses—sight, hearing, taste, touch, smell—and to move any part of the body.
Unfortunately, the spinal cord is also one of the most sensitive parts of the human body. Trauma to the spine can occur after being involved in a serious motor vehicle or motorcycle accident, after suffering a violent fall, and/or as a result of being injured as a result of a slip and fall. Spinal cord injuries can also cause painful complications, including, paralysis, loss of use of extremities, stroke, difficulty breathing, chronic pain, and other symptoms. In fact, subsequent to suffering a spinal cord injury ("SCI"), victims often become partially or totally disabled for the remainder of their life.
Have you suffered an injury to the spinal cord?
The treatment and rehabilitation that must be provided for an SCI can be lengthy, painful, and expensive. Often, the victim and his or her family are emotionally and financially drained because of the substantial costs of medical care, the loss of financial support from the victim, and the loss of the victim's companionship. While advancements in science have been developed to assist those who have suffered a SCI, the injured victims and their families are undoubtedly left to shoulder the loss of the person they once knew before the injury.
Immediately after suffering an SCI as a result of third-party negligence, a victim must assert his or her rights. It is imperative that the injured person hire a personal injury lawyer who specializes in spinal cord injury cases and is experienced in filing lawsuits on behalf of victims suffering from post-SCI injuries.
Contact the Law Offices of Jual F. Reyes today!
If you or your loved one suffered an SCI as a result of another person's negligence, you should contact the Law Offices of Jual F. Reyes. Our firm provides topnotch lawyers who possess the experience to represent you and handle your particular spinal cord injury claim. The Law Offices of Jual F. Reyes understands that a SCI can drastically change the life of the victim and his or her family, which is why we focus our efforts on recovering damages to cover all of your current and future damages.
To obtain your FREE consultation, please contact one of our Los Angeles spinal cord injury lawyers by calling our office at (310) 854-5917 or toll free number at (877) 242-4410. You may also e-mail us at info@jualreyeslaw.com or simply complete the Case Submission Form found at the top right hand portion of this page.