Home > Practice Areas > Real Estate Law
Real Estate Law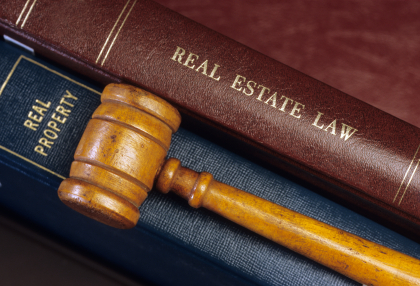 Real estate transactions in California can be quite complicated to understand and can result in a number of legal disputes. While there are various laws implemented to prevent and resolve these issues, they may be difficult to comprehend, especially if you do not have legal training. In fact, the failure to understand the complexities of real estate law is one of the leading causes of real estate disputes that continue to affect individuals and/or entities involved in various real estate transactions.
Specifically, buyers and sellers of real estate often do not understand key provisions of purchase contracts for the sale of real property. For example, many real estate purchase contracts contain deposit forfeiture clauses which indicate that a buyer's deposit money is non-refundable subsequent to a designated milestone and/or subsequent to certain conditions being fulfilled by the seller.  Often times the buyer will file a breach of contract action for return of deposit monies based upon alleged ambiguities contained in the contract.  Alternatively, sellers of real estate often file breach of contract actions based upon a seller's failure to close the purchase in accordance with the terms of the contract.  In this regard, the Law Offices of Jual F. Reyes not only has experience drafting real estate purchase contracts, but it also has experience bringing and defending real estate related lawsuits.
The Law Offices of Jual F. Reyes, a full-service law firm that has an extensive experience in handling various real estate matters in California, including but not limited to, breach of contract matters, property boundary disputes, easement issues, real estate loan disputes, and professional negligence actions. Our firm believes that every case is unique and should be treated with utmost priority.
Please do not let the legal complexities of real estate affect your ability to transact business. When faced with a real estate dispute, your best option is to work closely with an experienced and skilled real estate lawyer. If you believe you have a case, please call the Law Offices of Jual F. Reyes at 877-242-4410, or drop by our office at 1875 Century Park East, Suite 600 Los Angeles, California 90067 or 3315 Glendale Blvd., Suite 8 Los Angeles, California 90039. for consultation and initial case analysis.