Home > Practice Areas > Personal Injury Law > Premises Liability Attorney
Premises Liability Attorney in Los Angeles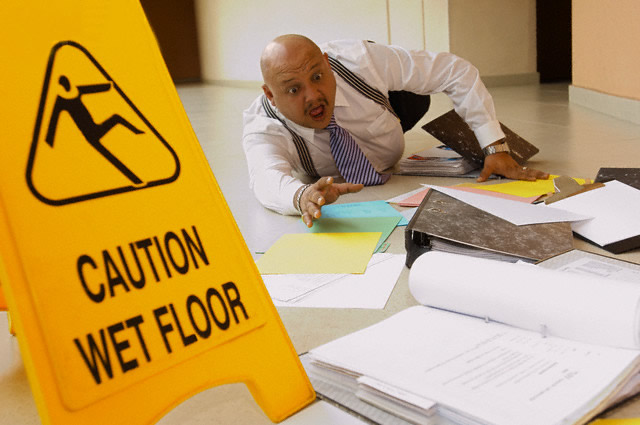 Persons entering an apartment, grocery store, restaurant, or any other property have a reasonable expectation of not being injured as a result of an unsafe condition. In fact, it is the responsibility of the owner and/or possessor of the premises to ensure that people entering their premises will not encounter hazardous conditions. Therefore, premises liability occurs when a person or entity in-charge of a property is held responsible for an accident and resulting injuries that occur at the property as a result of an unsafe and/or hazardous condition.
Premises liability cases can arise as a result of numerous events, including, slip and fall accidents, animal attacks, swimming pool or leisure park mishaps, explosions and/or fires. Injuries sustained as a result of these occurrences are often serious and are usually caused by the failure to maintain the property at issue, failure to remove existing dangerous conditions, and/or failure post warnings of hazardous conditions.
What you need to know about filing a premises liability claim.
If you have been injured while entering another's property, you can assert your rights by establishing a claim for premises liability against the person or entity in-charge of the property. Therefore, it is imperative that you contact an attorney specializing in premises liability to gather evidence related to the accident and investigate the negligent causes of the dangerous condition of the property. A competent attorney can establish that the responsible person knew or should have known that a dangerous condition existed at the property, yet did not take steps to remedy the condition.
Hiring a personal injury law attorney should be your top priority after being involved in a premises liability related accident. Without an effective legal expert in your corner, you will be forced to conduct your own investigation and communicate with the negligent party's representative, which can use your statements against you in a subsequent lawsuit.
Contact our premises liability lawyers in California today!
The Law Offices of Jual F. Reyes can provide you with a Los Angeles premises liability attorney who is experienced with representing victims involved in premises liability related accidents. In fact, you can expect that our personal injury law firm will protect your interests and pursue your matter vigorously. Our firm is skilled in identifying and collecting important evidence to prove that the responsible party failed to exercise due care in ensuring that the premises was reasonably safe. Also, our firm will ensure that you will recover the maximum amount of money to compensate you for medical expenses, lost wages, mental anguish, loss of enjoyment of life, and other damages.
For a FREE case evaluation, call us at (310) 854-5917 or toll free at (877) 242-4410. You may also complete the Case Submission Form found at the top right hand portion of this page or send us an e-mail at info@jualreyeslaw.com.