Home > Practice Areas > Personal Injury Law > Pedestrian Accident
Pedestrian Accident Attorney in Los Angeles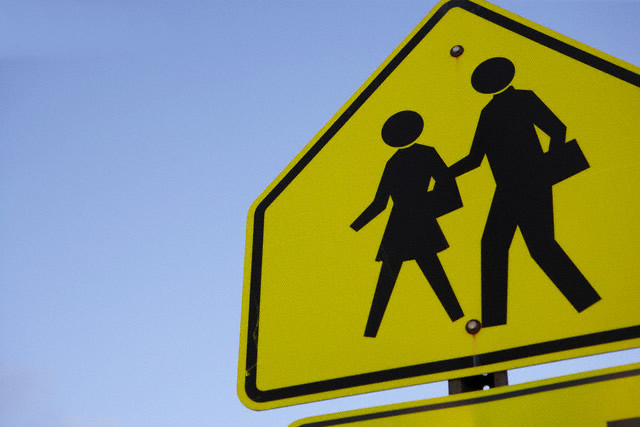 Pedestrian related accidents can be horrific and are unfortunately not uncommon on U.S. roads. In fact, 4,743 pedestrians were killed and approximately 76,000 more were injured in 2012, according to the National Highway Traffic Safety Administration (NHTSA). The death toll in 2012 accounted for 14 percent of all traffic fatalities in motor vehicle crashes all over the country. At least 612 of these deaths occurred in the State of California.
Under California law, pedestrians traveling on foot have the right of way and motorists must make a complete stop when encountering individuals crossing the road on marked or unmarked crosswalks. Despite these rules of the road, pedestrians are often at risk of serious injuries because of the actions of negligent drivers. Pedestrian related accidents are often caused by distracted driving due to use of cellphones while driving, running a red light, unnecessary speeding, intoxicated driving, and failure to observe a marked crosswalk or traffic control device protecting helpless pedestrians.
Claiming and obtaining damages after a pedestrian related accident.
If you were injured as a result of a pedestrian related accident, a claim for damages might be the last thing on your mind. In fact, it is important that you seek immediate medical treatment and begin your road to recovery. However, if you feel that the driver who caused your injuries was negligent, then you should consider seeking money damages for the following harm:
• Medical expenses, including costs for medication, hospitalization, and need for rehabilitation;
• Lost wages, including your past, present, and future wages and impaired capacity to earn;
• Pain and suffering; and
• Loss of enjoyment of life, mental anguish, and emotional distress.
In seeking damages, it is likely that you will be communicating with the responsible party's insurance company. Therefore, you will need an expert California pedestrian accident lawyer to represent your interest and negotiate with the other party's insurance company in order to maximize your recovery.
Contact our personal injury law firm today!
If you are looking for a Los Angeles pedestrian accident attorney to aggressively represent your interest, contact The Law Offices of Jual F. Reyes for your pedestrian accident claim. Our Los Angeles-based personal injury law firm has the experience, tools, and resources to assist you in collecting evidence, negotiating with the responsible party's insurance company, and representing your interest in court, if necessary.
Through our "No Recovery, No Fee" arrangement, you can be sure that we will obtain the best possible result on your behalf. To obtain your FREE initial consultation, you may call us at (310) 854-5917 or toll free at (877) 242-4410. Also, please send an email to info@jualreyeslaw.com or simply complete our Case Submission Form found at the top right hand portion of this page.