Los Angeles Car Accident Attorney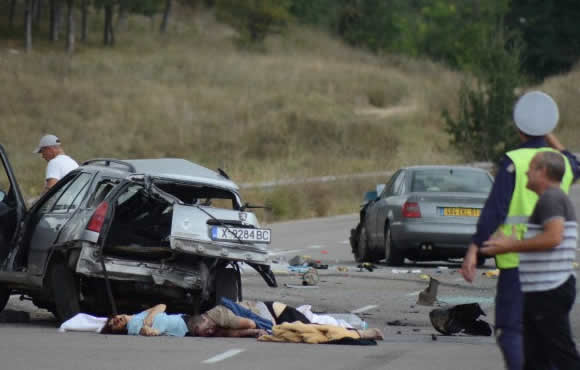 The number of car accidents has steadily declined over the last few years. However, this occurrence does not change the fact that car accidents remain the leading cause of death among Americans, from children as young as 3 years old up to adults in their mid-30s. Intoxicated driving, distracted driving (e.g. use of cellphones while driving), speeding, and just plain carelessness are the typical causes of car accidents on California's roadways.
No matter if the accident is a minor fender-bender or a severe collision, drivers and passengers usually sustain a variety of injuries, including, whiplash, fractures, concussions, brain injuries, and/or spinal cord injuries. As a result of these injuries, individuals are often required to take time off from work to recover from these painful injuries. Moreover, medical treatment for these injuries often gives rise to mounting medical bills that can be overwhelming for victims and their families. To make matters worse, the pain and suffering of those involved can cause severe mental anguish, emotional distress, and other forms of mental suffering.
Have you been injured in a car accident?
If you are a victim of a car accident in Los Angeles, it is imperative that you are aware of your rights. You may be entitled to recover compensation for your injuries and losses incurred as a result of your particular accident, but it is imperative that you consult with a personal injury attorney in Los Angeles who specializes in handling car accident claims.
Having an effective attorney by your side improves your chances of securing the compensation you truly deserve. In addition to assisting you in gathering evidence to include in your claim, a qualified personal injury attorney will also provide you guidance throughout the legal process. Your attorney will negotiate with the other party on your behalf and/or represent you in court after filing the appropriate lawsuit.
Contact a car accident lawyer in California from the Law Offices of Jual F. Reyes today.
If you have been a victim of another driver's negligence, it is important that you exercise your rights by seeking trusted legal representation. The Law Offices of Jual F. Reyes, a Los Angeles-based personal injury law firm, can assist you in obtaining that justice you deserve. Our law firm, through its extensive experience, has helped clients recover compensation for their medical expenses, lost wages, pain and suffering, and other damages while working on a contingency fee basis (no recovery, no fee).
To obtain your FREE initial consultation, you may contact our reputable Los Angeles car accident lawyers today at (310) 854-5917 or toll free at (877) 242-4410. You may also contact us via email at info@jualreyeslaw.com or complete our Case Submission Form found at top right hand portion of this page.