Home > Practice Areas > Personal Injury Law > Brain Injury
Brain Injury Attorney in Los Angeles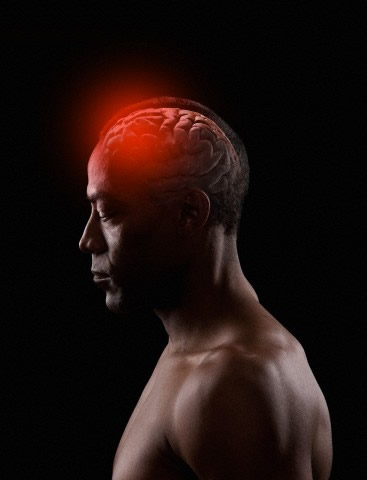 Serious injuries can arise as a result of motor vehicle accidents, motorcycle accidents, slip and falls accidents, swimming pool accidents, and other related calamities. These accidents can lead to a variety of injuries, including, a Traumatic Brain Injury ("TBI"). Suffering a TBI can bring devastating consequences not only to your health, but also to your family and loved ones. In fact, suffering a TBI often requires costly medical treatment, extensive rehabilitation, and great pain and suffering to both the victim and his or her family.
TBI can be closed or penetrating. Closed TBI is caused by a sharp blow to the head by a blunt object, such as when a person's head strikes the floor after being ejected from a motor vehicle and/or after suffering a fall. The ensuing brain damage may be caused by a skull fracture, lacerations, blood clots, contusions, and/or nerve damage. As a result of the damage, multiple symptoms can manifest over time, including, brain swelling, fever, and other painful symptoms. The other form of TBI, penetrating TBI, is caused by a foreign object entering the brain which results in damage to a specific part of the brain.
Hire a personal injury attorney specializing in brain injury cases.
Suffering a TBI can be life-threatening and those who survive may be left permanently disabled. Such a long-term injury can take an enormous social and economic toll for those involved because of the lengthy rehabilitation required and the loss of enjoyment of life. Therefore, it is imperative that the victim of a TBI hire a lawyer to submit the appropriate brain injury claim to recover compensation from the negligent party.
For example, the responsible party is often the driver in a car accident, the property owner of the premises where you suffered your TBI, or the manufacturer of the defective product that caused your injury. An experienced brain injury lawyer is skilled with gathering evidence, communicating with medical providers and insurance companies, and submitting thorough and appropriate claims for damages.
Contact a California brain injury lawyer from our firm today!
At the Law Offices of Jual F. Reyes, we are sensitive to the pain and suffering of TBI victims and their families. Not only is our firm aware of the victim's emotional pain, but our legal experts are aware that victims and their families require money damages to pay for medical bills and future treatment. Our firm will provide you with an experienced Los Angeles brain injury attorney with the requisite experience and training to diligently pursue your interests.
The Law Offices of Jual F. Reyes will negotiate with the responsible party and attempt to obtain the maximum settlement amount to compensate you for past and future medical expenses, pain and suffering, loss of comfort and society, and other damages. We will stop at nothing until we obtain the justice you deserve.
For a FREE initial consultation, call us at (310) 854-5917 or toll free at (877) 242-4410. You can also reach us via e-mail at info@jualreyeslaw.com or simply complete our Case Submission Form found at the top right hand portion of this page.