Los Angeles Employment Law and Personal Injury Attorney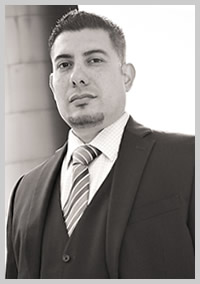 The Law Offices of Jual F. Reyes is a full-service litigation law firm in Los Angeles, CA specializing in Employment Law, Personal Injury Law, Business Law, Real Estate Law, Landlord/Tenant and Wills & Trusts. In addition, the attorneys at the Law Offices of Jual F. Reyes possess experience in numerous areas of the law which provide clients the benefits of a full-service law firm. In fact, the firm has successfully represented both individuals and large corporations which demonstrates the firm's understanding of the personal needs of individual clients and business operations of corporate clients.
---
Employment Law and Personal Injury Attorney in California

Providing thorough and efficient legal assistance in the following practice areas:
EMPLOYMENT LAW – The Law Offices of Jual F. Reyes exclusively represents employees subjected to employment discrimination and wrongful termination in the workplace. The firm specializes in litigating claims of harassment, retaliation, and discrimination based upon age, disability, pregnancy, race, sex, gender, and sexual harassment matters. The firm also has expertise in litigating complex wage and hour issues, including, failure to pay overtime, failure to pay wages due, failure to provide meal periods and rest breaks, and failure to provide wage statements. In fact, the firm has recovered Millions of dollars on behalf of its employment clients in both State and Federal courts in California, as well as successfully negotiated large settlements prior to filing a lawsuit.
PERSONAL INJURY LAW –  Every year, thousands of Californians suffer personal injuries as a result of car accidents, hit-and-runs, and slip-and-falls. Our firm has represented these victims and successfully negotiated settlements to compensate them for medical bills and pain and suffering.
BUSINESS LAW – The Law Offices of Jual F. Reyes represents business owners, entrepreneurs, and investors with respect to business formations, business disputes, and breach of contract matters. We provide comprehensive counsel and legal support to help our clients.
REAL ESTATE LAW – The Law Offices of Jual F. Reyes possesses the knowledge and experience to effectively and diligently represent sellers, buyers, real estate professionals and businesses in any real estate dispute or controversy arising before, during or after a real estate transaction.
LANDLORD/TENANT – The Law Offices of Jual F. Reyes provides assistance with drafting lease and rental agreements and handling unlawful detainer/eviction actions, judgments for possession, lock-outs, and provides guidance to assist you in maintaining possession of your commercial or residential premises.
WILLS AND TRUST – Our firm assists clients with estate planning through the drafting of wills, trusts, and powers of attorney, as well as other necessary legal documents regarding your estate.  We are sensitive to the needs of our clients in making these critical decisions and preparing such documents in a timely manner.
---
Contact The Law Offices of Jual F. Reyes Today.
Call Now for a Free Consultation 877.242.4410.
---
Watch Our New Commercial